3

Nov, 2023
Clothing Company VIOSSI Lets Men Play with Fashion to Create a Unique Style
VIOSSI is an online men's clothing store bringing the latest fashions in clothing, accessories, and shoes. The company believes clothing is an excellent form of self-expression and aims to provide the tools to allow men to experiment with their style.
United States – October 26, 2023 —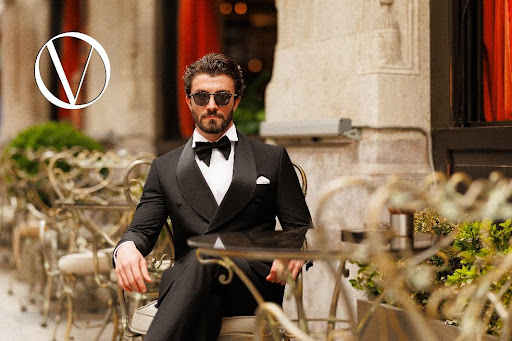 Modern fashion trends make it easy for men to evolve a unique style and play with their looks—and VIOSSI offers everything they need to pull it all together. With the latest in men's clothing, shoes, and accessories, VIOSSI lets customers build a look with stylish, timeless pieces crafted from the highest quality materials.
"We strive to create a personalized and unparalleled customer experience by offering exceptional craftsmanship, premium fabrics, and impeccable tailoring," VIOSSI's founders said. "We are dedicated to empowering men to look and feel their best, whether it's for a business meeting, a wedding, or any other special occasion."
Versatile Styles and Online Convenience
Men can find premium clothing in a variety of sizes at VIOSSI. The clothier carries sizes from small to extra-extra-large, waist sizes from 30 to 38, European suit sizes from 44 to 60, and American sizes from 34 to 50. VIOSSI's high-quality suits come in various color, material, and style options to ensure every man can find the perfect suit. 
"We are committed to providing a wide range of sizes, styles, and price points to make our suits more accessible for every man," VIOSSI representatives said. "Now, there is a new online store, where the world of shopping is even closer."
VIOSSI offers numerous collections to allow men to find the perfect suit for any occasion. 
— Single-Breasted Suits
— Prom and Wedding Tuxedos
— Double-Breasted Suits
— Two-Piece Suits
— Three-Piece Suits
VIOSSI also sells a wide variety of high-quality coats, blazers, shirts, pants, shoes, and accessories to create the perfect outfit for wherever a man needs to look his best. Striped or solid, in classic black or bold colors, VIOSSI's suits radiate confidence and charisma. 
Powerful. Timeless. Elegant. 
How a man chooses to dress can convey an impression before he ever speaks to someone, and VIOSSI is dedicated to helping each man find the suit that expresses his own unique and powerful style with a timeless, elegant look. From a bold pop of color to classic lines and colors, VIOSSI has a wide selection of expertly crafted and curated pieces.
"Our suits are designed specifically for individuals who have a genuine appreciation for classic fashion," VIOSSI founders said. "The elegant style of our suits will give you a unique and distinguished appearance."
Essential Elements of Style
VIOSSI has everything a man needs to look his best. Meticulously crafted tuxedos offer the embodiment of class and refined taste. Reinvent the essence of style with one of VIOSSI's unique single-breasted suits in an eye-catching color, or double the confidence and flair in a dapper double-breasted suit. Whatever style he prefers, a man dressed in a VIOSSI suit conveys extraordinary taste and an eye for quality. 
"Elevate your presence and influence with our suit collection," VIOSSI founders said. "Your canvas for unparalleled professional style."
A Thriving Affiliate Program and Collaboration Opportunities
The team at VIOSSI knows how influential and lucrative collaborations can be. The Affiliate Program allows for partnerships that offer commissions, brand ambassadorship, and various perks. Interested parties can apply for the Affiliate Program on the VIOSSI website. 
Fast Shipping and Easy Returns
VIOSSI is dedicated to customer service and creating a pleasant shopping experience. All orders are processed in one to three business days. Orders to the United States, Canada, Europe, and the UAE ship in one to four business days, and orders to Australia and other countries ship in two to six business days. The company also offers a convenient return portal to make returning items simple. Returns are available for seven days after an item has been received. 
Conclusion
Visit the VIOSSI website to learn more about the latest men's fashion, or browse the online shop. Reach out on Facebook or Instagram to connect with the brand on social media. VIOSSI also offers a newsletter that lets customers stay updated with company news and promotions. 
Contact Info:
Name: Customer Support
Email: Send Email
Organization: VIOSSI
Website: https://viossi.com
Release ID: 89111083
In case of detection of errors, concerns, or irregularities in the content provided in this press release, or if there is a need for a press release takedown, we strongly encourage you to reach out promptly by contacting [email protected]. Our efficient team will be at your disposal for immediate assistance within 8 hours – resolving identified issues diligently or guiding you through the removal process. We take great pride in delivering reliable and precise information to our valued readers.
Related Posts